First, let me wish my Jewish friends and a blessed Festival of Lights. Shalom.
Now how lucky am I? Thursday I was showered with the Bloggy love.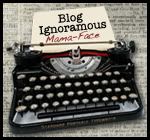 First, the lovely and delightfully witty, Mama-Face (
http://blogignoramus.blogspot.com/
) had a give-away and I won. (And I never win!) Beautiful handmade Christmas cards. I love them and can't wait to see them in person. I promise to post pics when they come. Thank you, Mama-Face. You know I love you!
Then one of the sweetest bloggers on earth, Betty from Cut and Dry (
http://cutand-dry.blogspot.com/
) gave me two awards. a combo Kreativ Blogger/Heartfelt Blogger Award and the Circle of Friends award. As she gave me two (can you believe it -- two?), I will focus on Circle of Friends today and I will properly acknowledge the Kreativ Blogger/Heartfelt Blogger award very soon. Betty, you're amazing and it means so much that you honored me in such a way.
All this blogging love has almost driven me to wax rhapsodically about my love for the blogging community. But I have done that several times and sometimes, we diminish things by over thinking them (by we, I, of course, mean me). So, please know that I love you fellow bloggers. I love the way we celebrate each other and thank you for celebrating me.
So there are a few rules with Circle of Friends, so here goes...
So I need to list five things I love to do and then pass it on to five blogs I love.
So I love...
1. Reading. -- I don't get to read as much as I used to (i.e. before kids) but it is such a refuge for me. I will read almost anything but I especially love a great mystery that grips me from moment one and historical fictions that sweep me into a different world.
2. Taking baths -- I love hot baths. Preferably with salts or bubbles (adding a magazine and a glass of wine doesn't hurt). I have long argued that this is my drug of choice. I don't smoke. I rarely drink but when things get rough I will take several baths a day.
3. Thrift shopping -- I have a passion for fashion but no budget. I have come to love my "treasure hunts". I go to Savers and Goodwill and find Bebe, Banana Republic, etc. for practically no money and I'm helping a charity. How great is that!!! Some days I find nothing. Some days I hit the mother lode. I'm like a Fashion Indiana Jones.
4. Writing -- this is an old passion found anew. I used to write a lot as a teen but at some point, it fell by the wayside. But now, I have this blog. I'm dabbling with a couple of others and I'm studying screenwriting. It has become a huge and important outlet in my life.
5. Hanging out with my family -- whether it's taking a drive to see Christmas lights, watching a DVD, or taking a walk, I love being a part of our little group.


Now here's the tough part -- choosing five blogs. (And with the knowledge that I will be choosing seven more shortly). Also, Betty and I like several of the same blogs, but here goes...
1. I have to throw love at Unknown Mami who gave me my first award and too much advice to list here (http://www.unknownmami.com/). She's tops, baby. Tops!

2. Tammy at Keep in Touch with Mommakin (http://randomthoughts-tammy.blogspot.com/) --funny, great taste in music, a daily read

3. Mama-Face at Blog-Ignoramus -- (see above) not because I won her giveaway, either, but because she makes me smile or think or smile and think

4. Frau at West Family Adventures (http://fraukmwest.blogspot.com/) -- she's sharing her family's European adventure and is a very supportive blogger
5. When Did I Become Mother (http://www.when-did-i-become-my-mom.com/ ) -- the title says so much (we have a lot in common) but her blog is so much more. A frank and often funny look at parenting with poignant attention paid to special needs.
I love all of the above blogs and so many more. Thanks again, Betty, I will share the love!
P.S. Today is the 22nd anniversary of my first date with my husband. I still love you, babe!